Food
All Food
Located at Outside Tent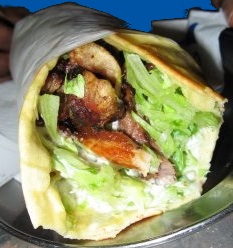 Souvlaki
Tender chunks of meat (beef or chicken) marinated with herbs and spices and grilled to perfection. Served with lettuce, tomato, onions, topped with feta cheese and pita.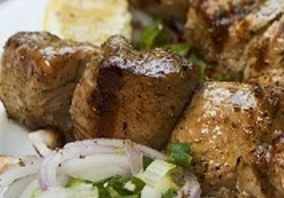 Lamb Souvlaki
Spit roasted lamb with herbs and spices. Served with lettuce, tomato, onions, topped with feta cheese and pita.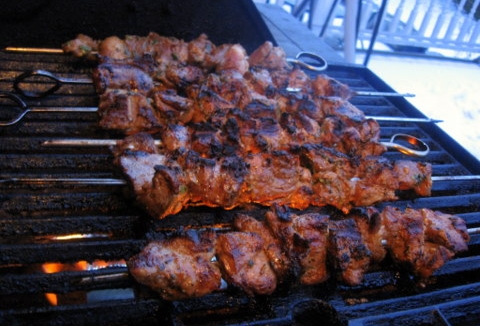 Souvlaki On A Stick
Char-broiled marinated pork in olive oil, lemon, herbs and spices and served with bread. A festival favorite!

Gyro
A combination of beef and lamb sliced. Served with onion, tomato and tzatziki sauce. Wrapped in a pita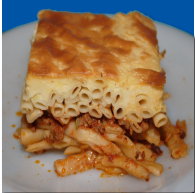 Pastitso
Pasta layered with spiced ground beef and topped with a bechamel sauce.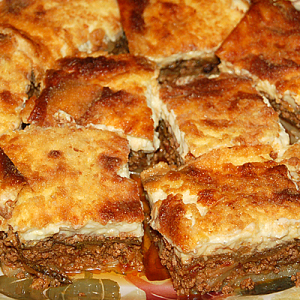 Moussaka
Baked layers of young eggplant and spiced ground beef, topped with a bechamel sauce.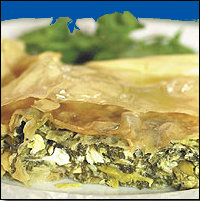 Spanakopita
Layers of buttered, flaky phyllo dough filled with a tasty mixture of chopped spinach and feta cheese.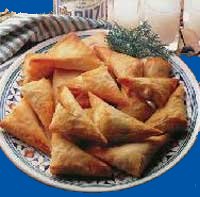 Tiropita
Layers of buttered phyllo dough filled with a special blend of cheeses.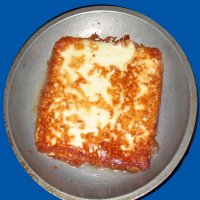 Saganaki
Your eyes will be WOWed and your stomach will be too by Greece's famous flaming cheese. OPA!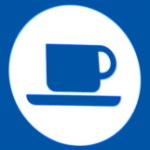 Sodas,Coffee and
Bottled Water
Available
Vineyard
(Wine Room)
Located Lower Level
Today's finest imported wines of Greece

Greek Marketplace
(Greek Specialty Foods)

Located Lower Level
Cheeses, Olives, Olive Oil and more!

Pastries
Pastries
Located Upper Level



Baklava
The aristrocat of Greek pastry. Layers upon layers of buttered phyllo dough, and ground walnuts, baked to crispy perfection and soaked with honey and lemon syrup.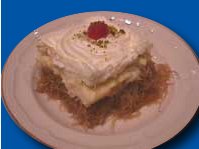 Kataifi Ek Mek
Layered "shredded wheat" phyllo dough, sprinkled with walnuts, baked and laced with honey syrup then topped with a thick layer of vanilla custard and whipped topping.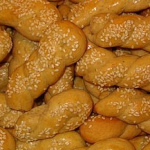 Koulourakia
Greek butter twists, sprinkled with sesame seeds. Ideal for dunking in coffee.

Kourambiedes
Greek wedding cakes- tender sweet butter cookies dusted with confectioner's sugar.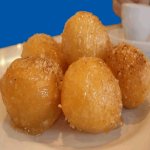 Loukoumades
Mouth watering, feather light Greek fried dough puffs dipped in honey and topped with cinnamon.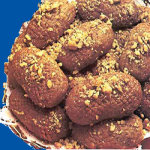 Melomakarona
Honey dipped spiced cookies sprinkled with finely chopped walnuts. Traditionally served for New Years.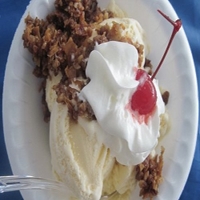 Baklava Sundae
Shredded Baklava topped with Vanilla ice cream, whipped cream and topped with a cherry.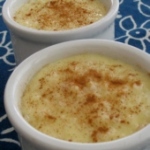 Rizogalo
Homemade rice pudding.
Akropolis Kafeneon
(Coffee Shop)
Located Upper Level


Sit and enjoy the ambience. Listen to live music, watch Greek dancing and try some of our delicious desserts while sipping on Greek Coffee.